Industry Insight: In-house Counsel
Damon Elmore - Sr. Executive Director of People Strategy and General Counsel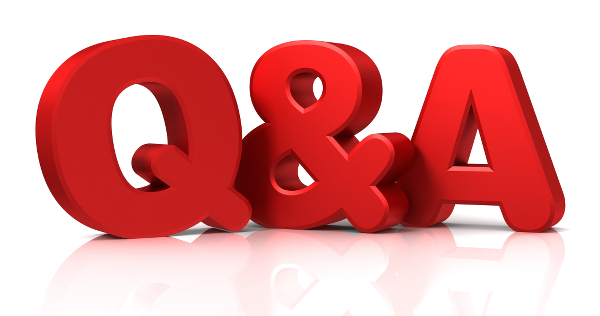 The partnerships with our customers extend beyond the sales process, the assembly cell and the garage. Often times, we collaborate in other areas such as accounting, law, engineering and matters involving information technology. In this feature article, Sr. Executive Director of People Strategy and General Counsel Damon Elmore chats with Aldos Vance, general counsel for Altec Industries, Inc. We are grateful for customers like Altec Industries, Inc., and all of our other customers, clients, partners and friends. Thank you for your business and support.

Q: Not too long ago, I remember one of my daughters bluntly asking me, "What do you do?" So, in a similar fashion, what does Altec do, and if you had to summarize your work for them, how would you do it?
A: In simple terms, I am a risk manager and counselor. But I am not a counselor in the therapeutic sense. Even though some days I feel like that I am. Officially, I am responsible for managing employment and labor litigation, associate safety, and product safety.


Q: What do you like most about working in-house, and what would you change (or do you miss), if anything/if you could?
A: Problem solving and counseling are both very rewarding.


Q: How do you manage to stay current on industry trends, challenges and happenings?
A: Industry magazines, legal in-house counsel magazines such as the ACC Docket, and CLE conferences like the International Association of Defense Counsel's Corporate Counsel College are great ways to stay current on industry trends and challenges. The Wall Street Journal (WSJ) is also very important to understanding business and global trends. The WSJ is a staple of the C-Suite and therefore, you should also make yourself aware of the same. Lastly, stay current with local news. Overall, it is important to understand external forces that may impact your industry.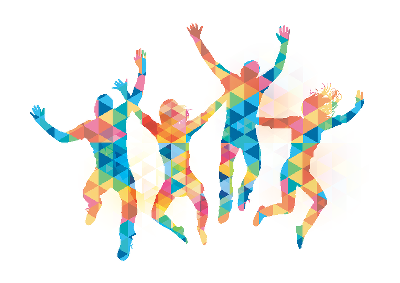 Q: Name three things you would recommend to someone that is considering an in-house role for a supplier, OEM, vehicle up-fitter, or other part of this industry. Is there particular advice that would support diversity and inclusion initiatives or candidates?
A: In-house positions require attorneys that are well-rounded and have varied experiences, including some private practice experience. I am a huge believer that in-house attorneys must have experience beyond law school. As it concerns diversity, diverse thoughts and experiences allow organizations to avoid a homogenous approach to problem solving. Variety equals value.


Q: What do you feel is the biggest misperception about our role as business people specializing in legal? Then, can we overcome it, and more important than that, in what other ways can we support our business?
A: In my opinion, the biggest misconception, internal or external, is that an attorney's role is to erect road blocks. Business people must understand that there is an inherent partner-guardian tension with being in-house counsel. But at the end of the day, I see my role as identifying risks, counseling accordingly, discussing and presenting options, but ultimately protecting the organization. Ethically, my fiduciary duty runs to the organization and not to one individual.


Q: In a conversation we had recently, you gave me some good advice to attend a trade show and other events in order to see, first hand, what we do and learn from our operations partners. Why else is that important, and would you also suggest that to other non-operational roles like HR or finance?
A: The more you understand your internal clients the better you can serve them. Non-operational roles have a tendency to isolate themselves and become siloed. Likewise, operations must put themselves in the shoes of those business partners, this includes legal and compliance, that support them in order to better understand the impediments that exist and how to partner in order to overcome those obstacles.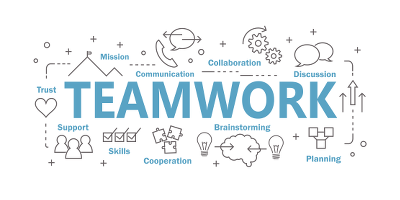 Q: You also told me about a regular meeting you have where you bring all of your outside counsel together to provide an update, but also strategize about opportunities and potential legal challenges. Tell me more about that.
A: One of Altec's core values is teamwork – not just internally but also with our network of outside counsel. It is important for our network of attorneys to understand that we are all on the same team and working together to provide solutions for Altec. The exchange of ideas during our strategic sessions not only benefit Altec but the knowledge shared allows outside counsel to better serve their other clients.


Q: I am often asked for my advice to the industry from a legal perspective, and that's a loaded question. Generally, I remind two things: to never think that it can't happen to us, and that an ounce of prevention is often worth more than a pound of cure. Safe, to say the least, but what else can you suggest or advise?
A: My advice would be to do the "right thing" even when doing otherwise is easier.


Q: I know you are involved in the community through direct involvement and board service. What is one of the more exciting roles or community partners you work with, and why is this service important?
A: Over the years I have worked with The Community Kitchens of Birmingham which provides meals to the homeless community, Magic Moments which provides non-medical memorable moments to Alabama children with chronic life-threatening illnesses, and the American Cancer Society. My involvement with these great organizations over the years have all been special. I cannot choose just one.


Lightning Round! Many don't believe that lawyers are everyday people too. So, for the bonus round, tell us:

Q: Your favorite sport/sports team to watch (if any):
A: The State of Alabama is more of a college sports state. While I attended both Auburn University and The University of Alabama School of Law for undergraduate and law school, respectively, my team of choice is the Auburn Tigers. War Eagle!

Q: Your favorite sport to play (if any):

A: Once upon a time, I enjoyed playing basketball. Years and several injuries later, I now gravitate toward golf, when I can find time to play, and playing ping pong with my son.

Q: If you could only listen to one song on repeat, it would be...
A: It would have to be an uplifting and inspirational song. Any song by Yolanda Adams.

Q: Best career advice provided to you:
A: The smartest person in the room is often the person who speaks the least. So you should always listen more and talk less.

Q: Favorite book:
A: To Kill a Mockingbird written by Harper Lee.

Q: For lunch, we'd most likely go to... And you would order...
A: Birmingham, Alabama has really developed into a city for Foodies. So, depending on my guest's preference we would pick a location that has a local feel.

Q: If you are not spending time with your family, or working, we can find you...?
A: The short answer is…reading or asleep. With one child in middle school and the other approaching middle school, we spend the vast majority of our time with travel soccer, basketball, gymnastics, and dance.

Q: On vacation, are you relaxing or exploring?

A: As our children get older, we are spending more time exploring than relaxing but we try to strike a healthy balance between the two.

Q: Favorite movie growing up:
A: As a child, Star Wars revolutionized my movie going experience. Looking back on the special effects they appear cheesy in comparison to what you see today.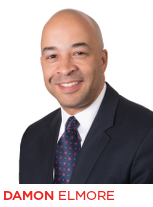 Have tips or insight you'd like or be willing to share regarding general counsel or human resources? Contact Sr. Executive Director of People Strategy and General Counsel Damon Elmore at delmore@munciepower.com.
Damon Elmore - Sr. Executive Director of People Strategy and General Counsel
RELATED ARTICLES: