A reflection of servant leadership
Liz Ludwick – Executive Administrative Assistant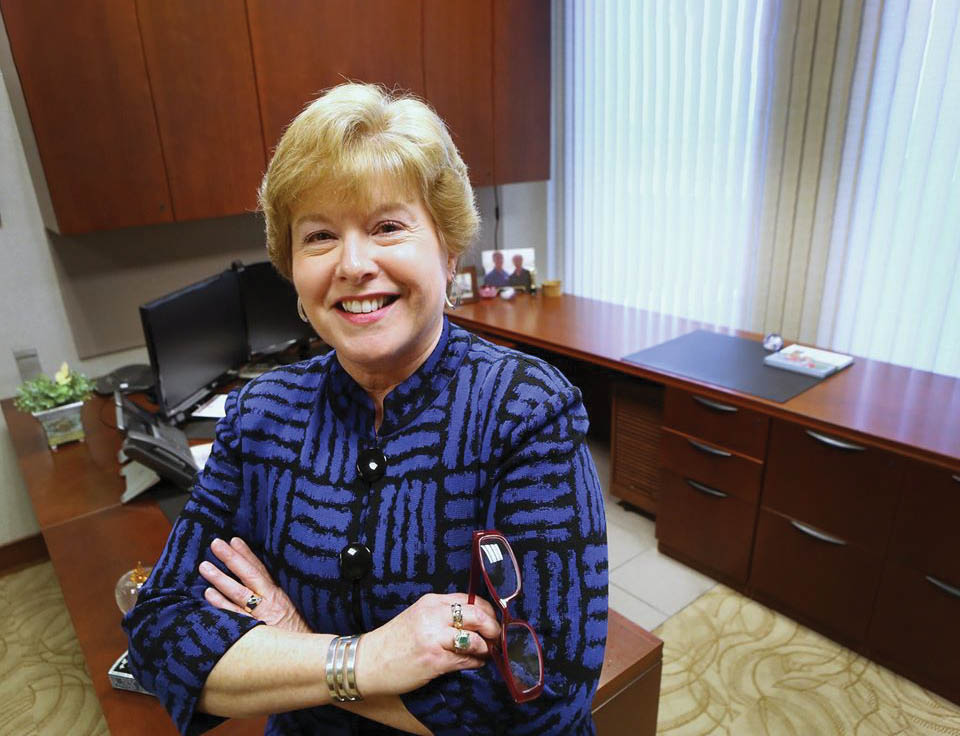 Executive Administrative Assistant Liz Ludwick believes servant leadership is a key part when it comes to being the liaison between the company and community.
When we think of servant leadership, often names like Mother Theresa and Martin Luther King Jr. come to mind as some of the most well-known servant leaders of all time. These are people who gave the best of themselves to others both locally and on a much larger scale, not for personal gain but in the service of others. These are people who led by example, who spoke the loudest through peaceful action.
Whether it's within our family unit, our workplace, or our community, we all should strive to be servant leaders. Because if we aren't giving the best of ourselves to the people in our lives, then what's the point? This means being mindful of everything we do in the service of others, focusing on the details because the details matter.
It's why Muncie Power Products' Executive Administrative Assistant Liz Ludwick takes such great care in company initiatives and details, ensuring all she does are top notch as those in our lives deserve our best. Servant leadership isn't necessarily some big, elaborate gesture, but it is a cognizant effort to do the best by those in our lives. For example, Liz's attention to, and leadership of, company events, lunches, and recognitions—whether it's serving drinks and joking around with coworkers to foster relationships or creating an experience for employees— is a reflection of a commitment to serving others and giving others her best as a leader.
Her leadership, energy, and initiative regarding these endeavors hasn't gone unnoticed. Liz continues to create opportunities to serve others outside of the company and share this philosophy. This includes recruitment by other organizations within the Muncie community to be the lead on their events. Liz invests in the details not for personal gain, but because she wants every person her actions touch to feel and know that they're important, too. Isn't this how we all should want the people in our lives to feel?
Within the business and corporate world, how we serve others reflects a great deal more than our own attitude, as well. As employees of Muncie Power, to the people we serve—whether it be those in the outside world or one another—we are a reflection of the company, our department, and staff as a whole. This is regardless of whether it is a mirror image of giving our best or a flawed representation. An extension of Chairman, CEO & President Ray Chambers and the first point of contact for many people outside of the company, Liz is conscious of the fact that how she serves others and leads is a reflection, not just of her and her actions, but a reflection upon leadership and the company to both employees and the outside world.
At Muncie Power, we have people that are willing to help and go the extra mile, people who ensure that the details matter, people who strive to give their best each and every day, people who are a reflection of servant leadership. There will be times where we have a bad day, or we let ourselves get in the way when it comes to serving others. The point is that we continue to make a cognizant effort and strive to give our best because those in our lives deserve no less, and encourage others to do the same.
RELATED ARTICLES: