Employee Learning and Development at Muncie Power
Michelle Vore - Learning & Development Manager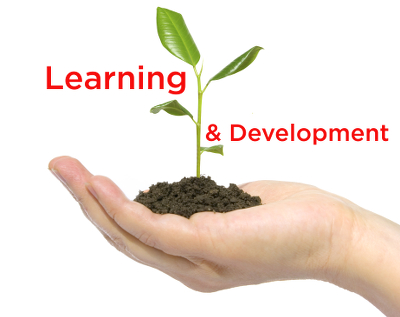 Cover Story in Muncie Power Quarterly, Issue 4, 2018
Updated December 12, 2018
Muncie Power Products is devoted to providing quality products and services to build trust and to meet the needs of our customers. That same level of commitment is exhibited in the department of Learning and Development at Muncie Power Products. Our mission is to provide tools and resources for people to succeed. To do so, we utilize a variety of methods and resources to create a learning environment that is flexible, comprehensive and intentional.
As Muncie Power Products is dedicated to providing quality products and services, it recognizes the importance of offering valuable and relevant training courses to employees. In 2017, a new learning and development manager position became available, and I joined the team in October. With Director of Learning and Development Gordon McIlwain at the helm, we have worked since that time to offer several training classes internally, while also hosting training from external companies with whom Muncie Power Products has worked in the past.
Employee learning and development is an essential component of a skilled and happy workforce. There are numerous advantages to investing in learning and development, both to companies and employees. First and foremost, companies like Muncie Power Products that provide extensive employee training care about their people. Noteworthy company benefits of a learning and development program include:


• Engaged employees
• Increased retention
• Positive reputation for recruiting
• Knowledgeable and skilled workforce


Employee benefits of learning and development programs are abundant as well. Some specific advantages include:


• Engaged employees
• Employees feel valued
• Continuation of learning in changing industry
• Employee learning and growth for advancement


Let's look specifically at the impact of company training on employee engagement and retention. A 2016 study by Udemy found that 44 percent of respondents indicated an absence of learning opportunities as a reason for quitting their last job. The same study indicated that 43 percent of full-time employees were bored or disengaged at work. Finally, both funny and sad, 50 percent of employees who answered the survey would rather have a root canal than feel continually bored at work.
As a company's learning opportunities, or lack thereof, were listed as a reason 44 percent of employees quit their last job, having a robust training program can help an employer to combat this statistic and stand apart from others when recruiting top candidates. A company that invests in its employees by offering a rich learning and development program demonstrates that it cares about employees. Dave Busser, market specialist at Muncie Power Products told me when we talked at the Mid-America Trucking Show that he had never worked for a company that offered so many opportunities for employee development. We both agreed that is just one reason we are impressed with Muncie Power Products.
While we have categories of training sessions at Muncie Power Products directed toward specific groups such as our People Leaders (supervisors and managers), we are proud that 85 percent of our training is open to all employees.
The number one goal of the learning and development team in 2018 has been to develop a management training program. Management 101 was launched in January and is being attended by new, existing, and prospective managers. The program is open to People Leaders and includes:


• A manager's role
• Effective communication
• Using Predictive Index® to manage
• Coaching and motivating
• Hiring and performance management
• Situational leadership


The last part of the series will be offered in July with plans to restart the program for a second round this year.
Some learning sessions available to All Employees in 2018 include the following:


• Bookends (employee book club)
• Lean manufacturing 101
• Customer service
• Software training (Word, Excel, PowerPoint, and Outlook)
• Emotional intelligence
• Body language
• Harassment prevention
• Women in leadership


Another category for training includes Emerging Leaders. This cohort is comprised of employees who have volunteered or been recommended. The group meets six times per year and in 2018 they will be studying and practicing public speaking. Emerging Leaders attend scheduled meetings, but they also talk with a member of the learning and development staff once per quarter to discuss career development.
Learning and Development at Muncie Power Products is an exciting place to be and I am thrilled to be a part of such a wonderful company that cares greatly about the professional growth of its employees. As former United States Secretary of Health and Human Services Sylvia Mathews Burwell said, "Job training empowers people to realize their dreams and improve their lives." Therefore, we strive to provide valuable resources and information for all of our employees to learn, grow and develop.
Michelle Vore - Learning & Development Manager
Enjoying her first year at Muncie Power Products, Michelle Vore holds a master's degree in adult education from Ball State University and an MBA from Western Governor's University. Her hobbies include Zumba, photography and riding her motorcycle. Michelle and her husband, Kerry, are celebrating 24 years together and they have one son, Logan.
RELATED ARTICLES: