Focusing on the User Experience
Featured in Muncie Power Quarterly, Issue 4, 2015
Assistant Manager – Marketing & Advertising Andrew Dawson guided the nearly two-year project to make munciepower.com into a more effective gateway to the company's products and services.
"Our previous website did its job well, but it was time to review and reevaluate how the market had changed and how we had changed," explained Dawson. "It's important to regularly review the status of your website and the expectations of your users."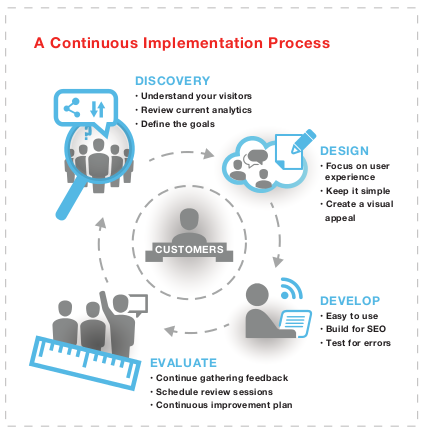 As a result, Dawson worked with a team to plan and research a proposed transformation. The group spent a rigorous five months talking with customers and reviewing analytics that would later serve as the basis for the website redesign.
"It was interesting to learn about the different audiences that come to our site and their unique expectations," he said.
Understanding website visitors and their goals prior to planning the development of a new website is critical, as Dawson pointed out, with customer needs and expectations varying widely depending on audience diversity.
"The research and planning process is the most important, and most time consuming, part of redeveloping a website," Dawson said.
Through their research the team found that some key areas of the website were hard to find, especially when using a mobile device.
With this in mind, the team developed a site focusing on user experience for several different visitor types that was compatible with various devices.
"Changing the navigation structure was important; it is the foundation to building a user friendly website," Dawson said. "We learned that some users found it challenging to find what they were looking for."
Thus, Dawson and his team ensured the new design allowed highly sought after sections to be easily located.
"We reorganized the menu to allow users to get through the site easier to quickly find what they were looking for," he said. "Another important change was adding more detailed information and product specifications."
This change included making navigation to Muncie Power's unique set of product tools, M-Power Spec, on the homepage simple and direct.
"M-Power allows our customers to configure our products," Dawson said. "The software has been available for years, but it was recently updated and the scope broadened."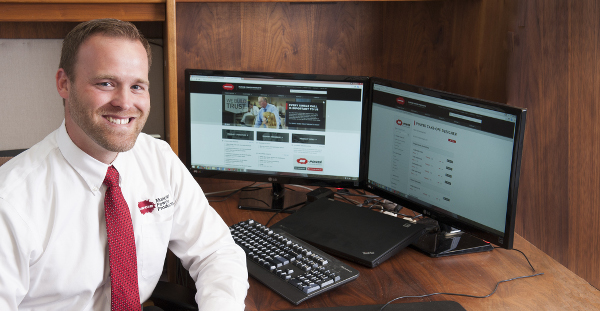 The website, launched in April, has an updated look, but the revamped design is more about function.
"The website has a new look and allows for better mobile viewing, but the design focuses on the user experience," he said.
Realizing that change is never easy, the company focused on getting its customers prepped for the transition.
"We focused on making the transition seamless. There are a lot of improvements, but it is still a change," said Dawson. "It is always important to get customers on board early with changes, so you can address any concerns and ensure they are comfortable using the site."
To get customers on board Muncie Power offered training and webinars, highlighting key areas of change and kept the older site accessible for an extended period.
"We launched the site in Beta mode a month in advance and gave the link to our customers. We continued to gather feedback, and offered training sessions to our customers," explained Dawson. "There's also a short video on the website, highlighting changes. These are simple things that can make the transition smoother."
But the website isn't done yet – it is and should be an evolving and changing tool.

Andrew Dawson - Assistant Manager - Marketing & Advertising
Andrew Dawson joined Muncie Power Products two years ago and currently serves as the assistant manager - marketing & advertising. Dawson holds a bachelor's degree in marketing from Ball State University and is a Muncie native. He and his wife, Dawn, have a 2-year-old daughter and a newborn son. In his spare time, Dawson enjoys spending time with his family, watching sports and playing golf.
RECENT ARTICLES: