Joe Wilson, former chairman and CEO, has passed away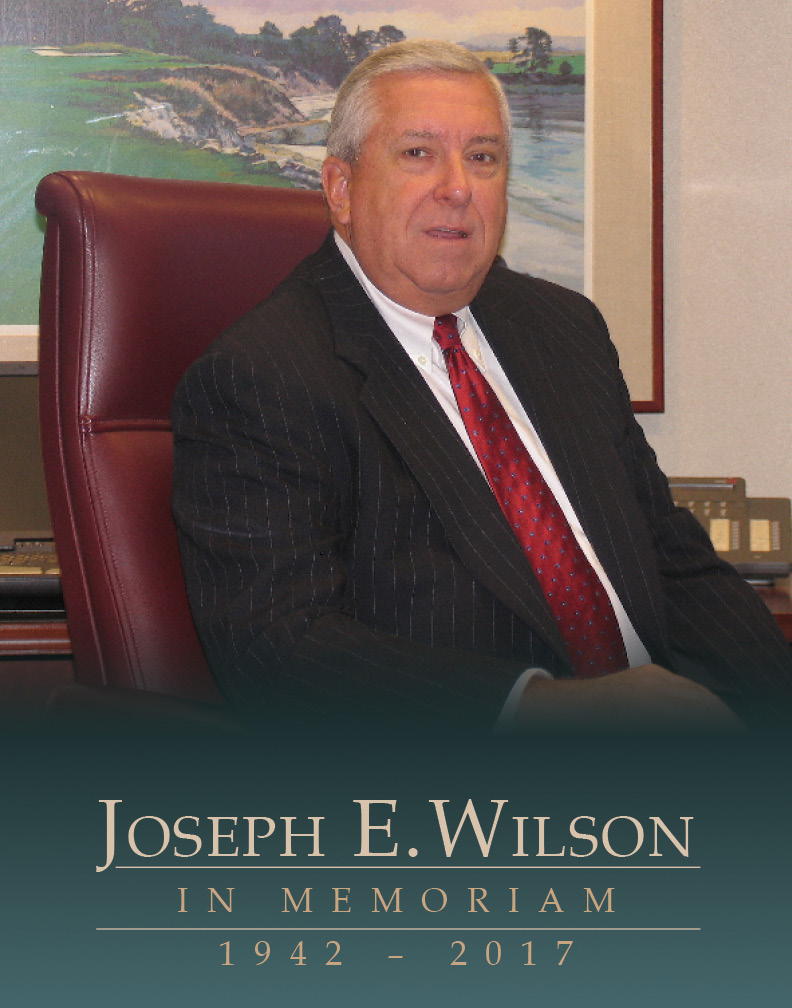 It is with great sadness that we announce today the passing of our friend and former colleague, Joe Wilson, who served as chairman and CEO of Muncie Power Products from 1997 until his retirement in 2005.
Joe Wilson retired in 2005 after 43 years of service. He joined Muncie Power Products on August 27, 1962, working in the warehouse. On that day, little did Joe realize that this day would mark his first as part of the team that he would eventually go on to lead for many years. In 1969, Joe moved to Chicago and became manager of the Chicago division. He returned to Muncie in 1975 to become vice president of sales. In 1980, Joe became executive vice president before later being elected president and COO in 1982. Joe would serve within this position until 1997 when he was elected chairman and CEO.
Under Joe's leadership, Muncie Power Products went through several major transitions including establishing a network of company-owned, distribution centers, purchasing the manufacturing facility in Tulsa, relocating corporate headquarters and staff in Muncie and changing ownership as Muncie Power Products was purchased by Interpump Group in Italy. In addition to his business-related duties, he also found time to become a valuable leader in the Muncie community.
Joe was quick to credit his successes to the guidance and leadership of Hamer Shafer. He was incredibly proud of his association with Muncie Power Products and its employees. His class and positive personality have left a lasting impression on our brand and each of us in a very personal way. Each of us who were fortunate enough to know Joe personally will miss his ability to share a story, share a laugh or extend encouragement with his characteristic chuckle and smile.
On behalf of all of our employees, we mourn his loss and extend our deepest sympathies to his family.
Sincerely,

Ray L. Chambers
Chairman, CEO & President
Arrangements:
http://www.meeksmortuary.com/obituary/joseph-e-wilson/
Visitation:  Sunday, July 9, 2017
                  2:00 p.m. to 6:00 p.m.
                  First Presbyterian Church
                  1400 W. Riverside Ave.
                  Muncie, IN 47303
Service:     Monday, July 10, 2017
                  3:00 p.m.
                  First Presbyterian Church 
                  1400 W. Riverside Ave.
                  Muncie, IN 47303

RELATED ARTICLES: