Featured in Muncie Power Quarterly, Issue 2, 2017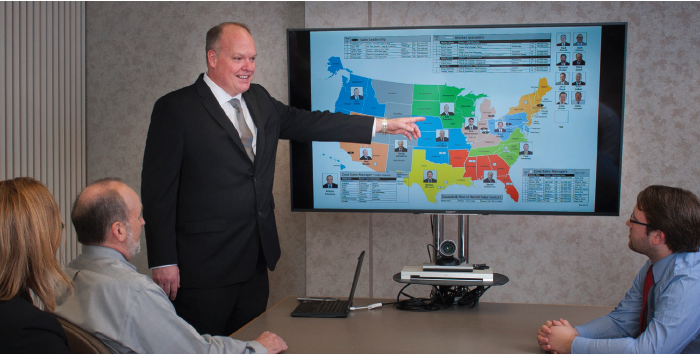 For Muncie Power Products' new zone sales team director, Mike Rasnick, sales is not only a passion but something that has come naturally to him since he was a kid. Avid in drag racing from the time he was a teenager, Rasnick had to barter, negotiate, buy and sell parts to reach his goal – to get his race car to go faster.
Since then, his feelings toward these two interests haven't changed. Rasnick continues to enjoy drag racing and has a passion for sales, a passion that suits him well within his new role.
Starting within his new position this past November, Rasnick has already made strides toward one of his greatest priorities and goals – to further tie the sales and marketing teams together.
"To be successful we need to be aligned and that happens through communication and a culture built on trust," he said.
And while these teams have already been working together, Rasnick has implemented new ways to further align the teams including having members of the marketing team join sales meetings. This has provided an opportunity to shed insight on each team, its responsibilities and how it can better assist the other – while also allowing for discussion. Because as Rasnick noted, aligning teams together is where growth comes from.
It also doesn't hurt that Rasnick has what he calls the "dream team," which consists of 11 zone sales managers. According to Rasnick, the key to creating a strong sales team like this is harmony – which he correlates to something mechanical that must be in balance to work.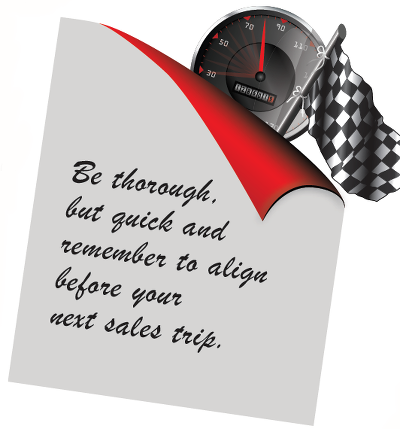 While not a big fan of management styles, Rasnick does credit three things that have helped him to develop within the sales field in order to now lead this strong team including alignment to the best mentors, coaching and parenting.
"It's tricky in sales because you want to move as fast as you can but you learn over time thoroughness is more important, along with moving very fast on your customers' behalf," he explained. "Mentors teach you one of these many lessons, and this style of mentoring and coaching in my life is something that I continue to be very grateful to have."
Like his mentors, Rasnick is open to sharing what he's learned and to lend his advice. For someone choosing to pursue a career in sales , Rasnick shares some guidance following a high five for selecting this field.
"Sales in North America has a bright future and we need more leaders in sales. The timing is great to be part of the heavy-duty world," said Rasnick. "Another piece of information I would lend is that you need to be flexible and have a strong personal and family core. Sales is very demanding in that we need to deliver on our customers' expectations. They are our lifeline."
Regardless of the potentially demanding schedule and pace that accompanies sales however, there's always time for dialog.
"The business does not move so fast that we can't stop and have a conversation," said Rasnick. "Conversation is critical to determining how to best serve our customers' interest."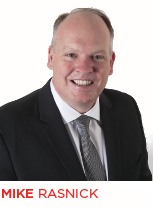 Mike Rasnick - Director - Zone Sales Team
A graduate of Davenport University with a degree in business management, Mike Rasnick brings 15 years of sales experience to his new role at Muncie Power Products. Mike is married to his wife, Kristin, and they have three sons – Michael Jr., Preston and Noah. Some of his hobbies outside of work are drag racing, street cars and hobby farming. He enjoys going camping and swimming as well.
RECENT ARTICLES: