What M-Power Can Do for You
Featured Cover Story in Muncie Power Quarterly, Issue 3, 2016
Finding the appropriate product to meet your application needs can be challenging, but with Muncie Power Products' innovative, application tool – M-Power Specification Software – it no longer has to be.
Originally created in 1992 as a resource to spread Muncie Power product knowledge to help customers, M-Power has grown and evolved from floppy discs to an online, interactive tool assisting customers looking to configure products for their application (learn more about M-Power's tools here).
Familiar with the tool since its early years, Customer Service Manager John Jordan has watched and been a part of M-Power's continued innovation.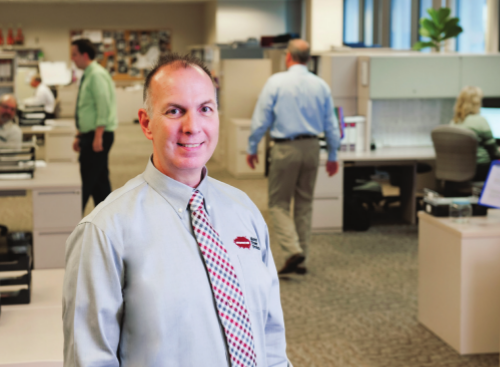 "I've been familiar with M-Power since 1996," said Jordan. "I remember when we used to go to a standalone computer to use the crossover application. That was the beginning as I remember, and it's only evolved from there."
A user-friendly application tool, M-Power today allows customers to gather information on Muncie Power's complete product line, design products to meet their specific application needs, save product specification searches for later, view a continually updated version of the PTO Quick Reference Catalog, obtain a product list price and determine competitor crossovers – all at their own convenience online anytime, anywhere.
According to Jordan, the tool is pretty self-explanatory and walks customers through a step-by-step process to design a product to meet their needs, specifying additional products that may be useful based on the customer's application. In fact, complete assemblies for products like Muncie Power's valves can be configured. But should customers have any questions, the customer service team is there for support.
"Any chance I get I ask if the customer has access to the Internet to walk them through M-Power," Jordan explained. "This gets customers familiar with the product number itself and provides additional information as they are walking through designing a product."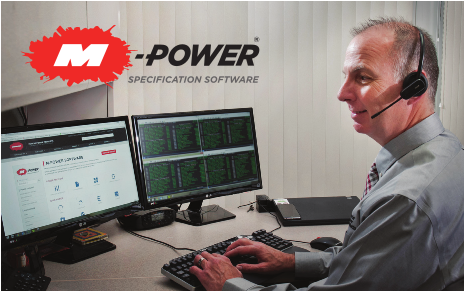 Customers can then create free accounts to save these product specification searches for later. Serving as a useful tool for the customer service managers (CSMs) as well, CSMs can pull up these saved configurations to view quotes and further assist customers when an order might be difficult to explain.
And as a result of working with the application tool, Jordan has picked up a few tips to using M-Power to its fullest.
"A lot of the time I'll suggest going to the QR Catalog online because the PDF files are updated more often and it's faster," said Jordan. "Another useful tool is the formula calculator for torque and horsepower, which people miss because they only click on the first four items or so. All you have to do is fill in the numbers and it calculates."
While the tool has come a long way since its inception, the Muncie Power team continues to innovate and improve the tool's capabilities to best meet its customers' needs. Currently the team is looking into adding more competitor crossovers and has beefed up their crossover application for cylinders already, covering five different competitors.
"M-Power is not a finite application and that's what I like about it," shared Jordan. "It's definitely versatile and continually improves, growing as we grow with our product line."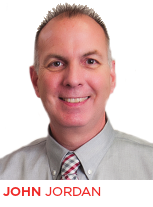 John Jordan - Customer Service Manager
John Jordan has been with the Muncie Power Products team for 22 years. Over the course of his career, John has served in various capacities including shipping and receiving, bench assembly, purchasing and within his current position as a customer service manager. He is married to his wife, Carrie, and they have twin boys, Jake and Cole, that keep him busy and active outside of work.
RELATED ARTICLES: