Help Prevent Dump Pump Failure
Advantages of a Three-Line System
---
Both the E Series and the S Series have the option for a three-line system. A three-line systems includes a separate line to return hydraulic oil from the cylinder directly to the reservoir instead of forcing its way back through the inlet line. It is recommended over a two-line system because the three-line pump allows faster down cycles, provides an easier method of filtering the hydraulic oil and ultimately runs cooler.
E SERIES
---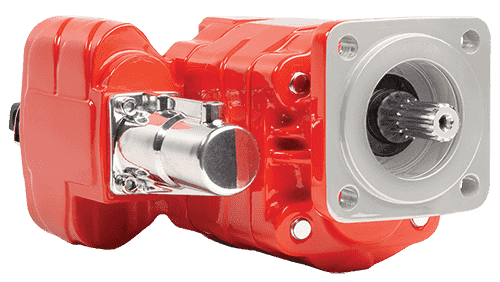 The Muncie E Series dump pump is designed to meet the needs of the dump trucking industry. Muncie dump pumps are available in both direct and remote mount configurations; standard or extra-large port sizes; two or three-line plumbing; and air, cable, or lever shift.
S SERIES
---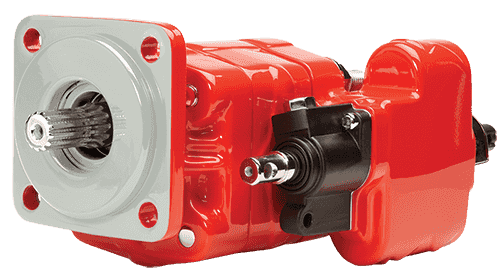 The Muncie S Series hoist pump was designed specifically for use on small single or tandem axle dump trucks. The S Series hoist pump features a roller bearing design and can be air, lever or cable shifted. Both remote and direct mounting options are available.