Central Hydraulic Systems Customized for Snow and Ice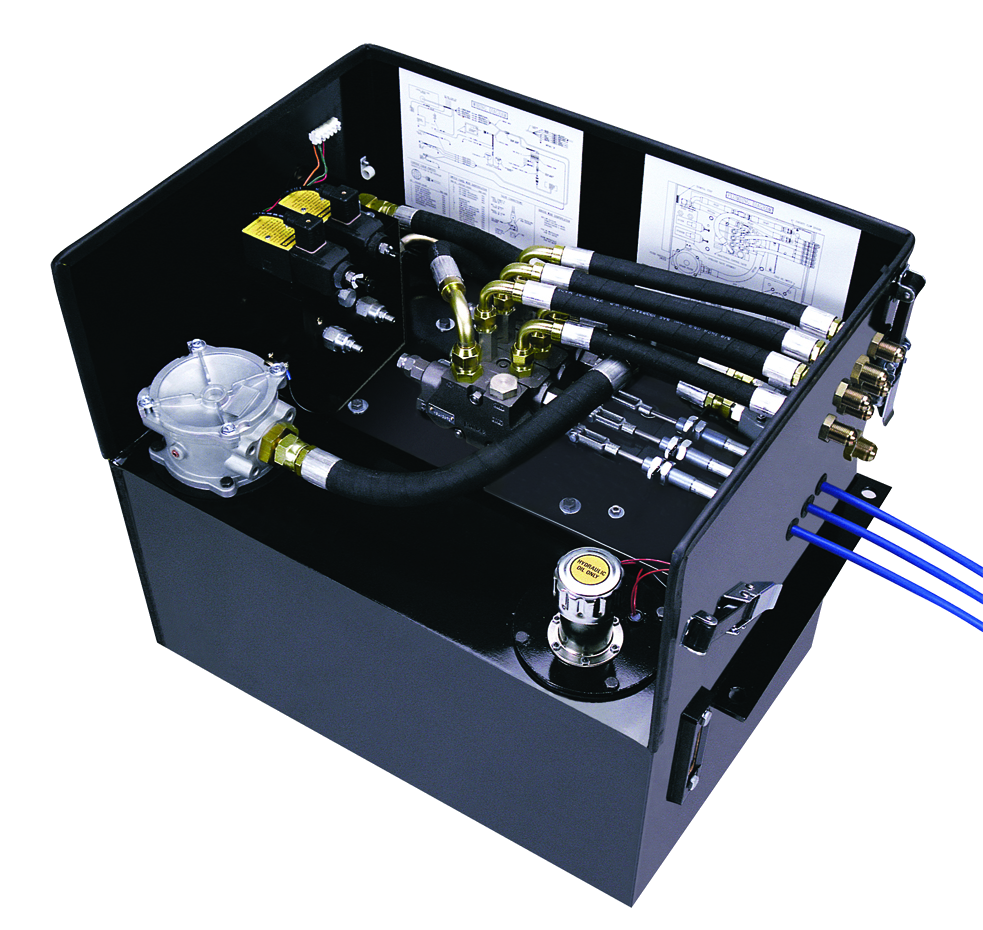 Muncie Power Products, Inc.'s central hydraulic systems can be customized to exact specifications to meet the needs of individual snow and ice applications.
Designed for optimal performance, the systems are simple yet rugged and dependable – built for individual fleet needs. Its modular design permits custom arrangement of components.
Sensors can be embedded within the system. These sensors allow operators to determine when adjustments or repairs need made to keep the truck operating and on the road, preventing downtime.
The turnkey ready, self-contained central hydraulic systems can be constructed of heavy-gauge powder coated or stainless steel. The self-contained system incorporates a directional valve, integrated filter, complete documentation and optional spreader valves. Muncie Power's central hydraulic systems are controlled via air, cable or electric shift.
RECENT ARTICLES: