Hydraulic Reservoirs - Customized for You
Featured in Muncie Power Quarterly, Issue 2, 2015
Being the industry leader in hydraulic tanks requires flexibility.
Muncie Power Products reservoirs are available in a variety of styles, materials and sizes suitable for a wide-range of applications, but not every customer can use standard parts.
Steve McElroy, District Sales Director for OE Markets, has learned that customization is crucial.
"We have a catalog of general-use steel, aluminum and polyethylene tanks that come in blocks, round or upright, but we do have the resources and capabilities to make custom units," McElroy said. "In fact, we have made more than 400 different custom designs to date."
McElroy and his teams deal primarily with specialty applications rather than orders for standard products.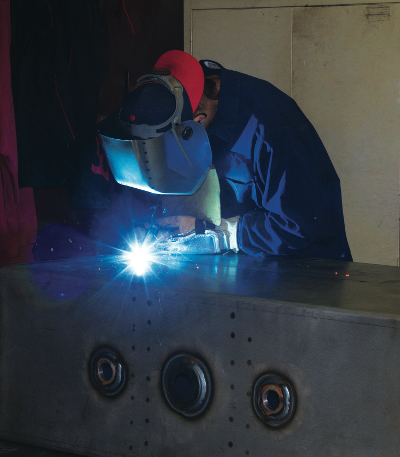 "When it comes to custom, generally it's for a specific customer rather than a specialized industry or application. Often they are one-of-a-kind pieces," he said.
The specially designed tanks could be for any variety of hydraulic systems, including mobile equipment, tow and recovery vehicles, bulk transportation systems, aerial devices and utility equipment.
"There are endless possibilities when it comes to hydraulic systems. Every hydraulic system has some sort of reservoir – a place where it stores oil," he said. McElroy and his team work closely with each customer on the design.
"They provide us with specifications in regard to size and volume, and we work with them to design the right size and shape to meet their requirements," McElroy said. The team has to keep up with industry changes that could affect the design.
"Space has become more of an issue as trucks adapt to different regulations. We have to be adaptive as well. Sometimes it takes creativity to fill the requirements in the space allotted," he said. The custom hydraulic tanks are an important part of the company's product portfolio.
"It allows us to sell complete systems. We can go from the drawing room to a functioning piece of equipment. The reservoir is just one cog in the hydraulic system wheel," he said.
Customization has added to the company's reputation.
"Quality and on-time delivery standards are equally important commitments at Muncie Power," McElroy said. "As a result, the company remains one of the most well-known and respected leaders within the industry in regards to its product lines."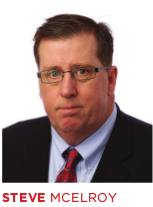 Steve McElroy - District Sales Director for OE Market
Steve McElroy is District Sales Director for Muncie's team of Market Specialists, the OEM focused sales group. A member of the industry for 31 years, Steve has worked for the company for 11 years. He started with Muncie Power Products as a Zone Sales Manager and was promoted to Market Specialist before becoming District Sales Director about 18 months ago. He lives outside Boston with his wife Kathy and has a son named Brendan.
RECENT ARTICLES: