Importance of properly torquing your PTO
Sean Woodman – Field Sales Manager
Here at Muncie Power Products, we get it: PTOs are often installed in tight spaces where some of the mounting bolts are not easy to access. You can't see the bolts well, some are harder to reach than others, and it takes time. Whether you are doing your initial PTO installation, performing a preventative maintenance check, or replacing a PTO, you must always properly torque all PTO bolts to the manufactures specifications.
Here are some issues that can happen if bolts are not properly torqued:
Bolts can back out and fall out of the transmission.
Bolts break.
Transmission fluid leaks.
Potential PTO or transmission damage.
What do all of these potential issues mean to you?
Down time with your work truck in the shop, down time troubleshooting, down time searching for replacement parts, down time repairing.
Money to pay someone to troubleshoot, money for replacement parts, money for more transmission fluid, and money for mechanics to fix the issue.
More importantly, the down time costs you money by not having an operational work truck in the field working.
RELATED: The Life of a Power Take-off Depends on You
How often should you check the torque on PTO bolts?
As stated in the installation manual, under the PTO maintenance section, for Muncie Power PTOs, you will need to recheck the installation of the PTO within the first week of use. Check for leaks and loose mounting hardware (studs, cap screws, nuts), and recheck the cable or lever connections for proper adjustment and tighten any loose connections. At regular maintenance intervals, check adjustments and lubricate moving parts, tighten and repair the connections, mounting hardware, cable, or lever linkages.
It is also recommended that the operator/owner do a visual inspection for leaks under and around the vehicle and equipment before entering or starting the equipment on at least a weekly basis. Any leaks found should be corrected immediately.
For peace of mind, witness marks can be added to torqued fasteners during installation, which can then be visually inspected during routine maintenance.
If the PTO is removed for any reason, it is best practice to reinstall using new fasteners, and torque to spec as described in the installation manual.
It is recommended that brackets be used on all direct mount pump applications.
However, it is required that brackets be used in the following situations:
Pumps over 40 lbs. (including unsupported hose, fittings oil, etc.).
Pumps greater than 12" in length.
Dump, tandem or multiple section pumps.
Pumps used in extreme or unknown conditions.
For Ford pumps a bracket should be attached to the rear of the pump at two points and to the transmission with two bolts to supports the pump. Pumps over 30 lbs. (including unsupported hose, fittings oil, etc.). Pumps Greater than 12" in length. Dump, tandem or multiple section pumps.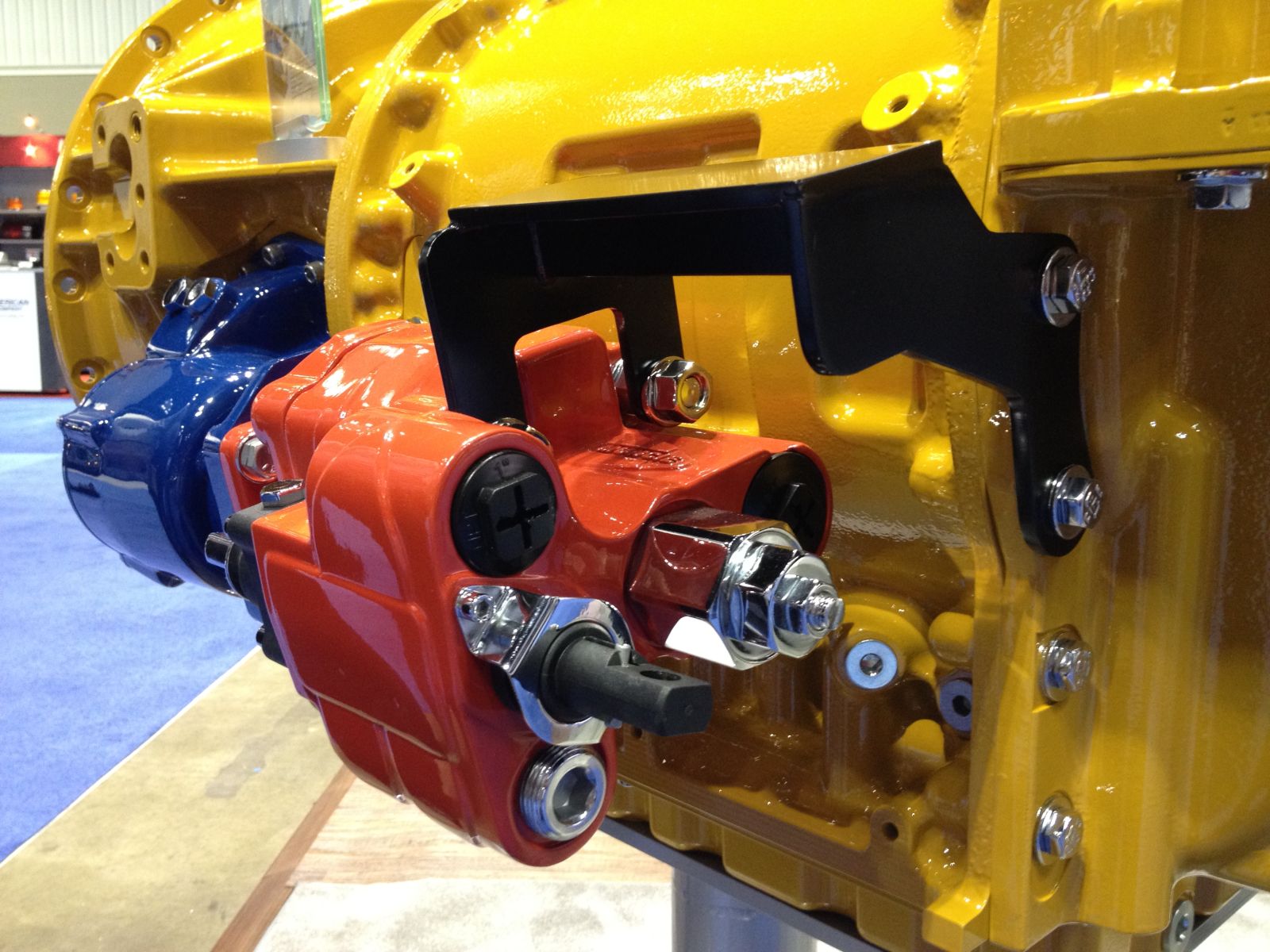 Shown above is what a pump bracket looks like on a transmission. The pump bracket is black piece mounted to both the tyellow ransmission and the red pump.
What type of toque wrench is recommend?
Find a torque wrench that has adjustable torques and fits the applications that you primarily see. You have better luck with a torque wrench that ranges from 20–100 ft.lbs as this will offer more versatility. The 20-100 ft.lbs range is important because wrenches are inherently less accurate at lowest settings.
RELATED: Proper Power Take-off Installation with Specifically Designed Tool Kit
Can I reach all bolts with just a standard torque wrench?
This is where you can be creative and try different adapters that can slide into those hard to reach places. Adapters like a torque adapter and a flex socket will help. These will help maneuver through hard to reach areas and allow you to torque every bolt. Shown below is a 10 mm torque adapter (left) and a 10 mm flex socket (right).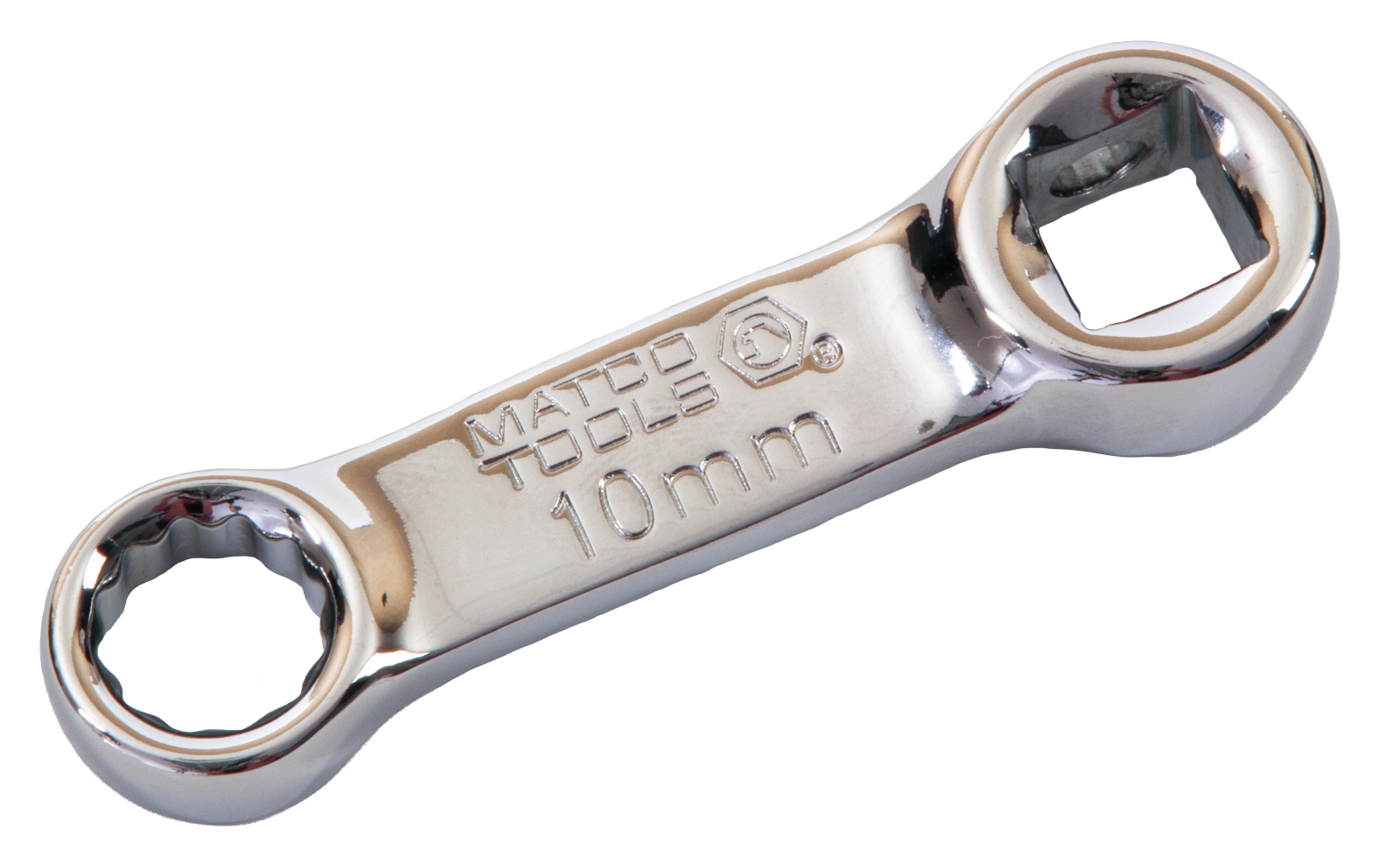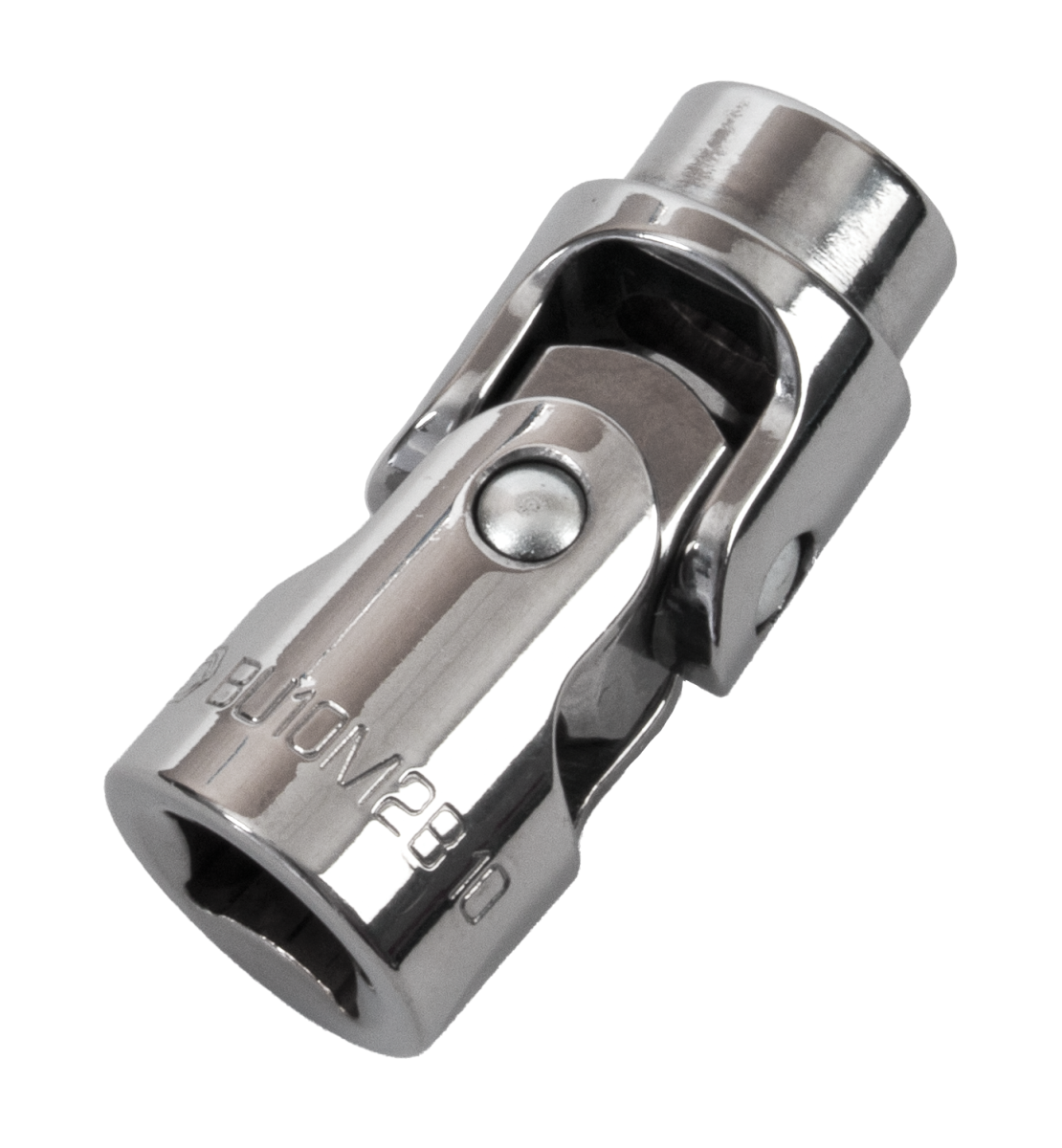 How often should you calibrate your torque wrench?
Traditionally, and depending on how often the wrench is used, your company will set standards in which you will need to calibrate a torque wrench. If you do not have set standards, it is recommended that a torque wrench be calibrated once a year.
RELATED: PTO Install: How to torque PTO bolts
Common Torque Specifications for Muncie Power PTOs:
TG Series:
6-Bolt: 40–45 ft.lbs
8-Bolt: 50–55 ft.lbs
CS Series:
6-Bolt: 40–45 ft.lbs
8-Bolt: 50–55 ft.lbs
A20 Series:
45 ft.lbs
A30 Series:
45 ft.lbs
F20 Series:
Cap screws to 30 ft.lbs. and stud nuts to 22 ft.lbs. See Figures 8 and 9 below.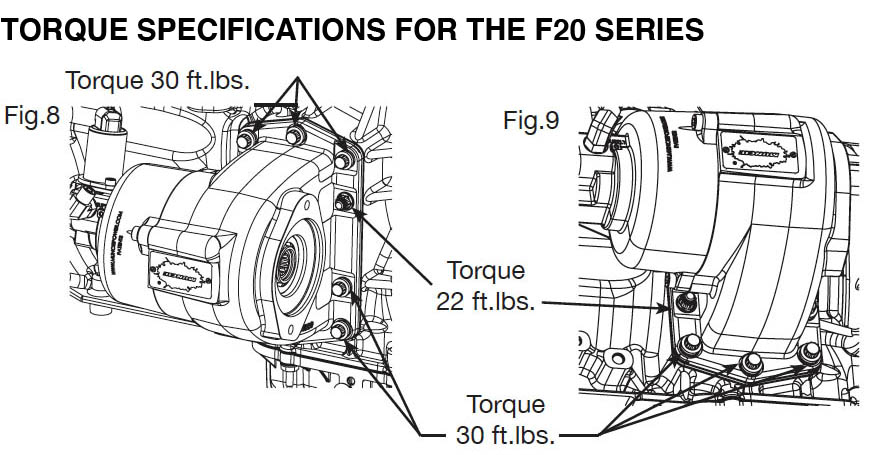 Shown above is an example of F20 Series torque specifications found in IN19-04.
Please note: Always refer to your installation and operators manuals or special instruction card in the provided stud kit for proper torque specifications. Failure to properly tighten cap screws or nuts can lead to leaks, and PTO and or transmission damage can occur.
If you need to another copy of your PTO's installation instructions, we have them available on our website. Go to our Support tab and click on Literature, then select your PTO on the left-hand side, and then click on Installation Instructions above the list. Or click on the button below to start reviewing our literature.
RELATED ARTICLES: