Power Take-Offs for the Eaton Endurant Adapts to Your Application
Kyle Beaty – Digital Marketing Specialist II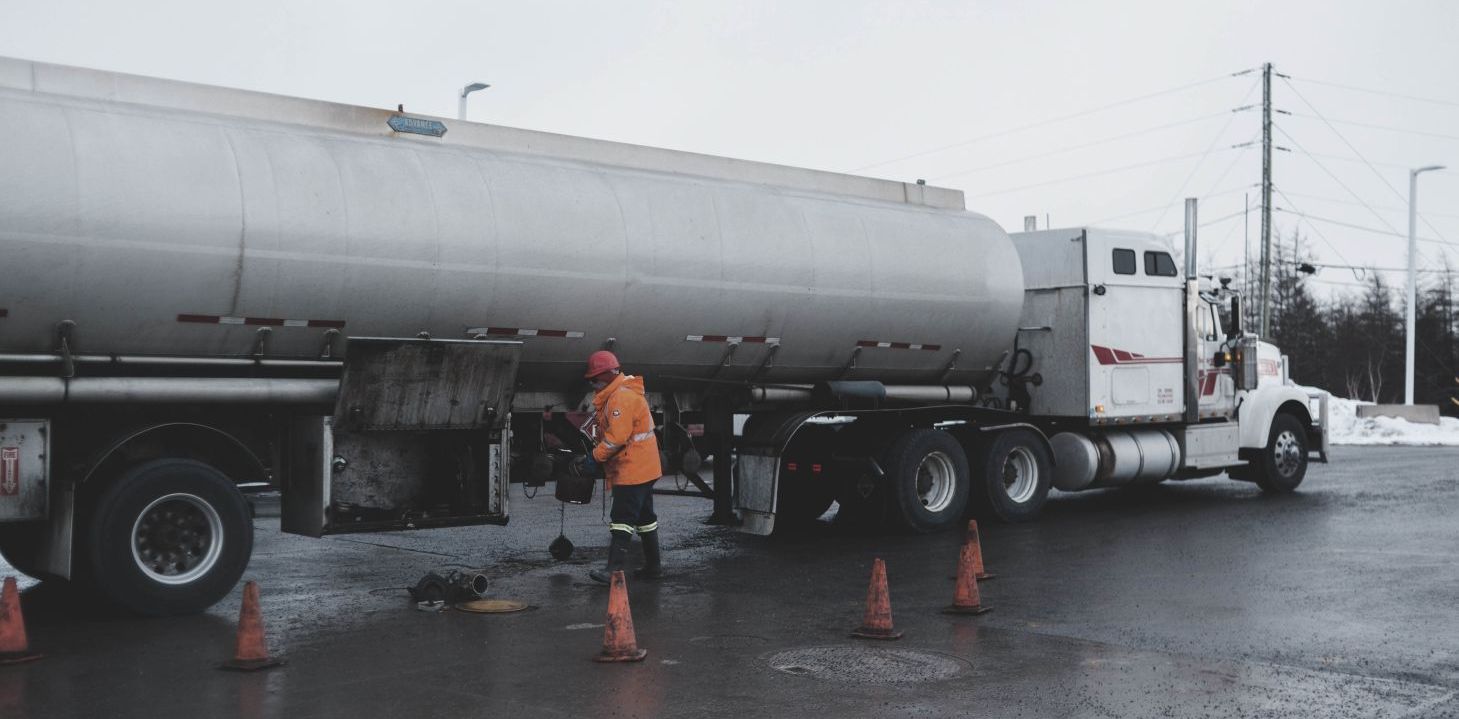 On the construction site, up in the air repairing lines, delivering livestock, or transferring grain, Muncie Power Products has a power take-off (PTO) for your application when operating with an Eaton Endurant series transmission.
Since released, the Eaton Endurant has been a popular transmission for a wide variety of work truck applications, primarily in hauling material (both solid and liquid) as well as working on construction sites where dump trucks are in heavy rotation or where over the road bulk transfer is needed.
Our line of PTOs gives you the flexibility to get the most out of your application. We achieve that by offering multiple series options that vary based on input requirements. Further, ensuring we give you the highest amount of torque and horsepower available will open up opportunities to adjust your application to be both efficient with your fuel consumption as well as time on the job site.
Multiple Speed Options
The TG Series PTO ranges from 68–197% of the engine speed, opening up applications where lower speeds are needed such as a product pump to load and unload fuel. Having this wide variety of speed options for the TG Series is also unique to Muncie Power in the industry where competition does not have a speed ratio at lower speeds.
Similarly, the 82 Series PTO ranges from 63–178% of the engine speed. This opens up more opportunity for heavy-duty applications like a vacuum pump or a blower application where low or high speeds are needed.
Wide Variety of Output Options
When working with both the TG Series and 82 Series on the Eaton Endurant, you have the full line of output options to install a wide variety of popular gear pumps as well as having a driveline output option. On the bottom mount opening, installation of both the PTO and pump have an abundant amount of space to work with so that small to larger pumps will fit with bracket support.
Easy Installation
Correctly ordered from the manufacturer, the truck is provided with the connection to our PTO. The PTO must be engaged via an air supply that is supplied through a pressure protection valve supplied by the truck manufacturer. If this is not supplied, your system cannot be used with a PTO. Aside from ordering, installation for both the TG Series and 82 Series are straightforward and can be a quick installation.
TG Series – order the "P" option which means air engagement without an installation kit.
82 Series – order the "T" option which is similar to the "P" option on the TG Series.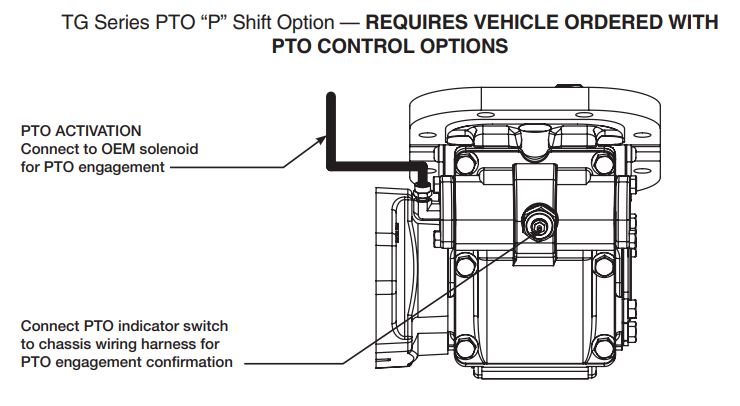 TG Series installation diagram
PTO Sealing
There are multiple variations on how PTOs mount to the Eaton Endurant transmission based on the PTO manufacturer. Muncie utilizes a steel gasket with edge molded elastomer seal, whereas others have a push in place O-ring type seal. By having the steel gasket with the seal in place, this ensures that the internal components of the PTO are properly lubricated and reduces the risk of leak points.
Things to Remember and References
Make sure you order your truck with the correct PTO control options from the chassis manufacturer. Refer to installation instructions (IN17-12).
Failure to configure the TCM for PTO operation results in transmission damage.
There are only two engagement codes for the Endurant transmission for the TG Series and 82 Series. Deviating from these codes will result in unnecessary parts.

TG Series = P (Manual air less installation kit)
82 Series = T (Double acting less the activation kit)

Reference QR pages FULL-58 and FULL-59
RELATED ARTICLES: