Muncie Power Split Shaft PTOs Provide Extra Umph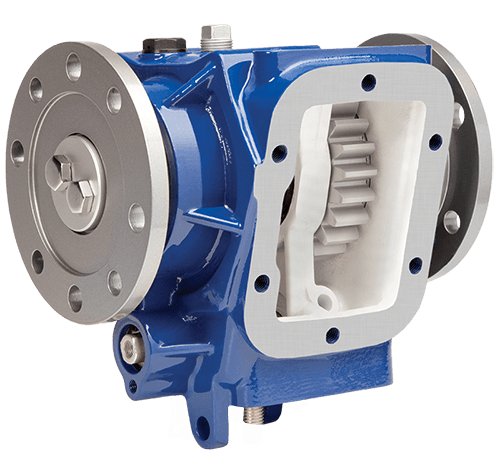 *Updated 10/16/17
Muncie Power Products, Inc.'s line of split shaft power take-offs provides higher horsepower and higher torque capabilities than transmission-mounted power take-offs for running auxiliary components.
Split shafts provide multiple outputs when transmission PTO openings are obstructed. There are four series available. These are the SS66 Series, SS88 Series, SSH2 Series and SSV2 Series.
The SS66 Series split shaft PTO provides two 6-bolt apertures. This series is typically used on chassis ranging up to Class 5. The SS66 Series has a maximum through shaft torque of 2,900 lbs.ft.
The SS88 Series split shaft PTO allows for mounting of two 8-bolt type PTOs behind the transmission on medium duty and heavy-duty vehicles. This series has two through shaft torque options available with a 14,400 lb.ft. rating and a 21,600 lb.ft. rating.
The SSH2 Series and SSV2 Series split shaft PTOs also have maximum through shaft torque options of 14,400 lbs.ft. and 21,600 lbs.ft. ratings. These are ultra-heavy duty and used when auxiliary power requirements exceed the capacity of transmission mounted PTOs or where additional PTO outputs are required with upright and horizontal versions available.
RECENT ARTICLES: