Patented Quiet Technology featured in the F22 Series PTO for new Ford F-650 and F-750 Diesel Trucks
Jim Abbott – Product Planning and Application Engineer
For new 2024 Ford F-650 and F-750 diesel trucks in tow and recovery, refuse, dump, utility, and snow plow markets, Muncie Power Products released the F22 Series power take-off (PTO). This PTO features a new 8-bolt mounting pad for the 10R140 TorqShift® heavy-duty, 10-speed automatic transmission.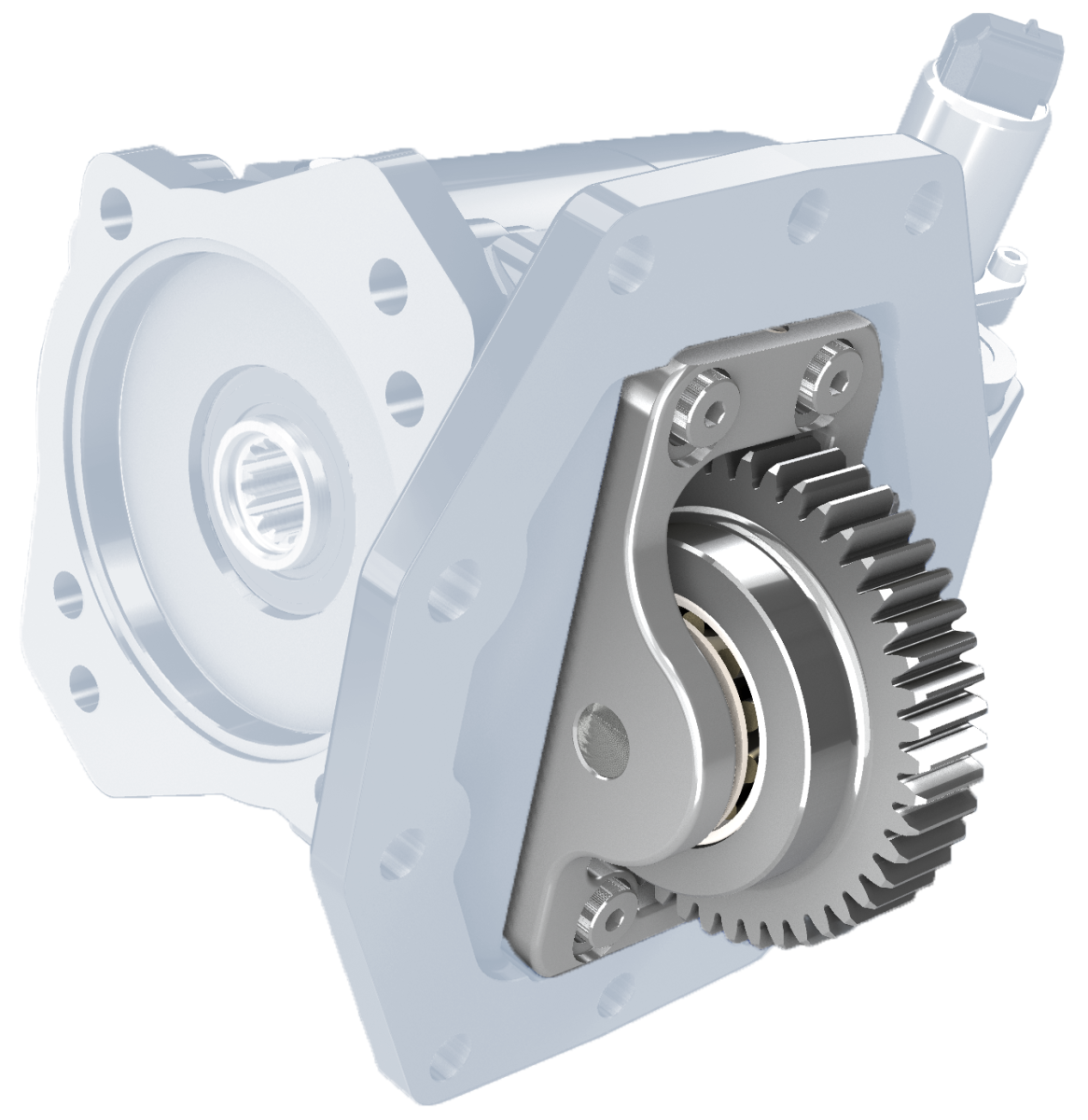 The F22 Series PTO shown with the spring-loaded, gear rattle abatement technology highlighted.
The F22 Series shares the same patented gear rattle abatement technology that is featured in the F20 Series PTO. It consists of a spring-loaded input gear carrier that absorbs torsional vibrations coming from the truck's engine.
There are several pump options are the F22 Series. In total, Muncie Power has five pump series with a range of pressures and displacements that are compatible with the F22 Series.
RELATED ARTICLES: